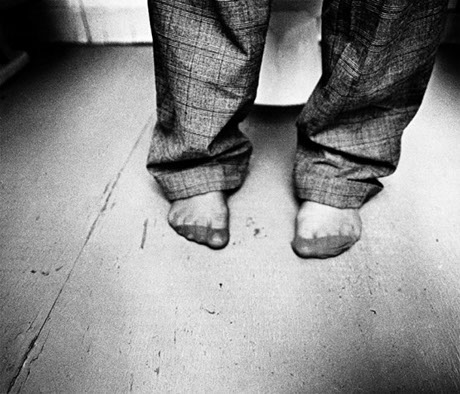 Empty Stretch: Age, Where you are from, What are your 3 favorite things in life?
Michela Palermo: 31. I'm from a small town in the south of Italy. Favourite things: trees, stray dogs and laundrymats.
ES: How did you get into photography/ start taking photos, & how long have you been photographing for?
MP: After my degree in Political Science I decided to shift to Photography, believing in the power of image and representation in contemporary world. I decided to study photography at International Center of Photography (New York) in 2008, since then I have been committed to finding my way in photography.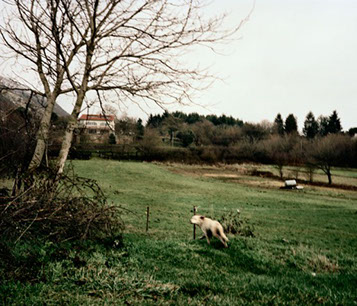 ES: You have a very specific type of photo that you make & I was wondering if that was based on anything; being inspired by certain photographers or just the world around you?
MP: I guess there is no way for photographers to separate their inner experiences from what they continue to register and frame in pictures. I bring all the pictures I have seen, all the books I have read, all the songs I have heard, and people I have loved in my photography. When I shot for the untitled box project I was living in New York City.
I bumped in New York trilogy from Paul Auster as well as I received some spam email of Olga, a woman seeking for a husband, writing me about love. I did a lot of double take, like crazy connections with what I've experienced or just imagined.
ES: What is your working method? Do you think of a project then go photograph? or do you photograph & make it up as you go?
MP: There are no rules. project I have a kind of proposal in my mind. I try to figure out my goals and articulate my photography for this.
For other projects, as As I Was Following You, I just edit and edit again some snapshots I use to take around, and put together for reinventing a world.
Photography can be very powerful.
ES: The video for the zine looks gorgeous, have you done many zines before, if not have you been happy with the medium & the sharing of your work thru it?
MP: As I was Following you was my first fanzine. I love printing and I'm always playng with papers. It was a way to make my project lighter and to send it around.
I'm very happy with the medium, I love the idea of the selfpublishing, you can make something easy and sharing your work.
There are a flourishing scene for this kind of stuff. And it is funny.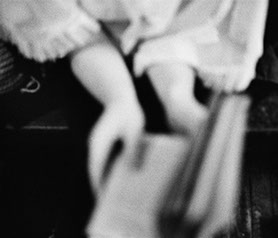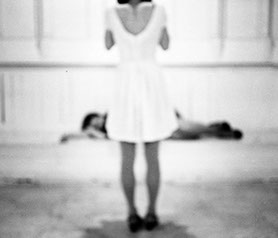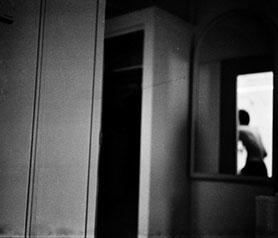 ES: The work on your site is contrasty black & white & striking color photos. which format do you enjoy more. do you decide you do a project what format you are going to use.
MP: I'm mostly shooting color now. Colors help me to describe the world in the way I see it. But I have a box of unprocessed films took during the last year. Lost pictures, as unconsciousness notes. It was the way I came out with this project.: make a sort of visual diary of my days. I'm not even sure if I went through.
Photography can be considered as an evidence or not. With lost frames I'm willing to reconstruct worlds, to reinventing my memories.
Please see more of Michela's work here & watch a preview of the zine as well.